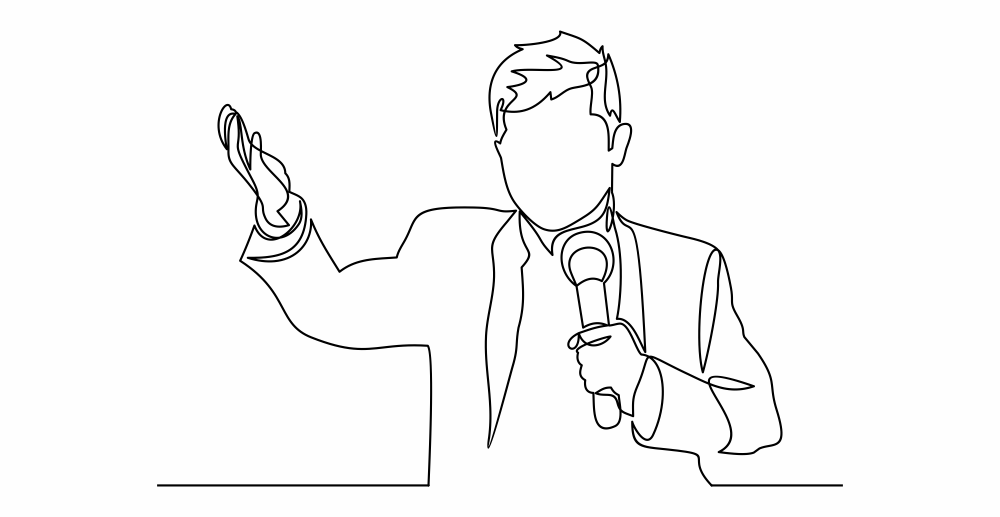 Mindfulness & Hypnosis Talks
Don't believe everything you think!
Hire Mark Moore For Your Next Event
Mark Moore is available for talks on a range of mental health subjects; including hypnotherapy, psychotherapy, mindfulness and meditation and neuro-linguistic programming. The talks are designed to make you discover and improve your mental health and well-being and offer an insight into the approaches available to everyone to make their tomorrow, better than yesterday.
Mark regularly delivers talks up and down the country, talking to the likes of:
Business employers and employees

Social groups such as parenting groups

Clubs and societies including sports clubs

Schools, colleges and universities
Anybody interested in achieving mindfulness will enjoy and benefit from these talks.
The importance of achieving mindfulness
With the growing emphasis on the importance of managing our mental health and well-being, we need to ask ourselves what can be done to improve. Stress and anxiety are words we use on a daily basis, but why do some people seem untroubled by these issues, yet others are plagued by them. It surprises many to know we could not survive safely without a degree of stress in our lives, but too much can hinder our ability to perform and can interfere with everyday life.
Despite decades of medical and scientific advances, we are still unravelling the mind. We are slowly learning to understand how the brain works and how our past affects the core beliefs we hold with us throughout life. Adverse childhood experiences can have a massive impact on our adult life. The things we witness and experience as a child can often lead us to repeat the teachings upon our children. Add to this the pressures of everyday life – work, relationships, social media – and it's no wonder mental health is in decline.
Talks on performance
For sports and competitive clubs, what is the winning difference? Mindfulness and hypnosis training for sports is common practice today, which is why more and more top sports clubs are employing psychologists.
What goes through your mind when you play against the best? Can you see yourself winning? Is your performance in practice replicated on the pitch? Could your mind be letting your body down? These are all topics which we explore when discovering the difference between a winning attitude and a losing. 
Talks around parenting
As a father of three, Mark has experienced first hand, the benefits that mindfulness and meditation have on raising a child. Questions such as how much do your children actually remember as they get older? Could the things our parents, teachers and influencers say to us shape our morals for the rest of our lives? Are we all self-fulfilling prophecies, becoming what people expect us to be, just because we believed them?
Talking through these topics helps us to discover how the very words and the language we use affects our children and their future successes.
Find out more
Feel free to get in touch with Mark to discuss your options and if there are any specific subjects which you would like covered for your group. Mark can attend any talk within the UK, but additional travel and accommodation charges apply for events held 30-miles outside of Loughborough.