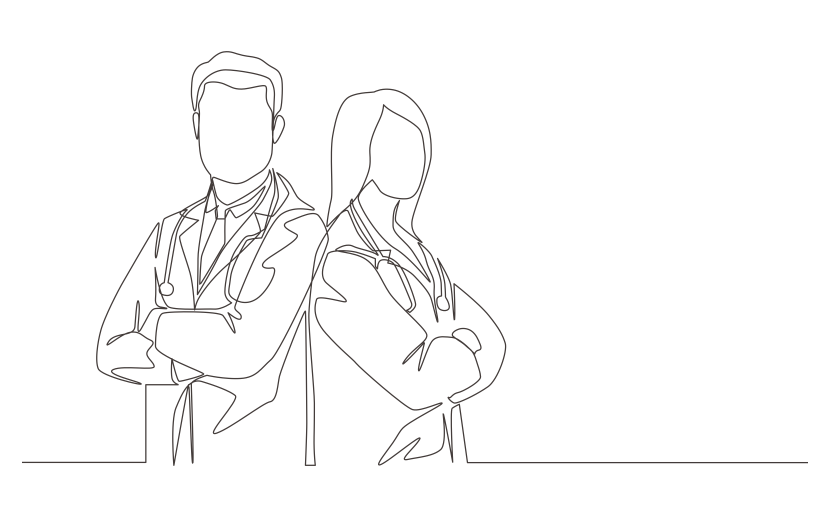 Mental health support and advice for key workers
The current COVID-19 pandemic has affected everyone in the world. The constant fear of the unknown and the drastic shift in how we work and spend our free time puts extra pressure on us all. The practice of social distancing combined with self-isolation and the worry of inadvertently spreading the virus to loved ones can have a severe negative impact on our mental health and wellbeing. This is especially true for all of our frontline, key workers who have a much higher chance of contracting the coronavirus.
Free Thinking Therapies has put this resource together to give key workers advice on how to look after your mental health during this pandemic. From healthcare workers, who selflessly care for our most vulnerable, to the officers patrolling our streets to flatten the curve. We are supporting all key workers by offering access to reduced online counselling and therapy sessions. Find out more about this offer at the bottom of this page.
Recognising increases in your stress levels
Learning to recognise the warning signs of stress is the first step in managing your mental wellbeing. During these particularly stressful times, our bodies' fight or flight' instinct kicks in, and our bodies have telltale signs to alert us. Physical indications of an increase in stress include:
Irregular sleeping patterns – feeling tired, trouble getting to sleep or waking up through the night

Aches and pains – muscle tension or irritated skin

Increased heart rate – a higher than average resting heart rate

More frequent headaches and migraines 
During stressful times you may also experience more emotional symptoms like:
Feeling anxious or scared more often

Feeling agitated and arguing more with people in your household

Drinking and smoking more

Eating less or more than usual
What key workers can do to manage stress?
There are many simple steps you can take to manage your stress levels and look after your mental health. Making lists and writing down the thing you want to achieve, both at work and in your downtime is a great way to make you feel more productive. Checking off items on a list can be very motivating and makes us feel like we have accomplished something even when it's as small as organising the house or making home improvements. For anything more significant, break down tasks into smaller chunks which will make things more manageable and prevents you from putting it off.
During these uncertain times, it's important not to neglect your social life. Although you may not be able to visit your friends and family in person, planning time to chat on the phone or hanging out via video chat can reduce stress. Online video chat services such as Zoom has exploded in popularity due to the pandemic. Zoom allows you to cast your screen, which opens up the possibility of hosting virtual quiz nights and game nights with your friends. In Your Area is a website which allows you to list and join in with virtual events for free.
Research tells us that getting enough exercise can reduce our stress levels by pumping endorphins around the brain and improving our mood. The Department of Health and Human Services recommends at least 150 minutes of moderate aerobic activity every week to look after our health. Scheduling time for exercise can make you feel more productive, and although it may be difficult in lockdown, there are plenty of health and fitness videos available such as P.E. with Joe Wickes or the 30 Day Yoga Challenge with Adriene.
What mental health services are available for key workers?
Below is a list of who the U.K. government considers to be key workers along with some helpful resources to look after your mental health.
– Teachers of vulnerable children
Schools are still running and providing education to all pupils who cannot be cared for safely at home, which includes any children supported by social care and any children currently in child protection. Key educational workers include:
Nursery staff

Teaching staff

Social workers
Many teachers are working in rotation, and because fewer children are attending school, there are fewer teachers available which can add extra pressure. Education Support offers a free, confidential, 24/7 helpline for any teacher experiencing stress and worry. There are also many online resources available through the BBC Teach, Teachers Support website.
For parents who don't fall into the following key worker categories, GOV.UK has put together a comprehensive list of online education resources for home education.
– Health and social care workers
This includes:
Doctors, nurses and paramedics

Midwives

Social workers and care workers

Additional front-line staff including volunteers

Support staff and specialists

Manufacturers and distributors of medicine and medical equipment
If you work for the NHS, there is a free, support line which has been setup. The phone line operates from 7am to 11pm every day, but text support is available 24/7.
Free access to several mindfulness apps such as Headspace have been made free to all NHS workers. Money Saving Expert has put together a list of all discounts and freebies available to NHS staff.
For health and social care workers Open Change have provided visual resources about the coronavirus including information on how to recognise and cope with stress. There is a plethora of information available via The Care Workers Charity.
– Public safety and security workers
This includes:
Armed forces personnel and essential ministry of Defense (MOD) workers

Police and support staff

Fire and rescue service workers

Border security

Prison wardens and support staff

999 and 111 operators
For all those working in the emergency services, the charity Mind has put together Blue Light Information resource designed to support staff and volunteers with their mental health.
Police Care UK also provide emotional and financial support for active and veteran servicemen, police staff, volunteers and their families. For firefighters, check out the Fire Fighters Charity coronavirus support hub, and for ambulance workers, The Ambulance Staff Charity is available.
– Food workers and other essential goods
These include all workers involved in the production, processing and distribution of all food goods as well as:
Food sales – supermarket workers

Food delivery workers
– Financial services, utilities and communication workers
This includes:
Key bank, building society & finance market workers

Utility company workers including electricity, gas, water, sewerage and waste disposal workers

IT and data infrastructure workers

Civil nuclear workers

Chemicals workers

Telecommunications workers such as network, engineering and call centre workers

Delivery services

Payment providers
– Key public service workers
The services of essential employees, working in the following fields are also required throughout the pandemic.
Justice system

Religion

Charities

Other key frontline services

Death management

Journalists and broadcasters providing public service broadcasting
No matter what mental issues face you throughout this global pandemic, help is there for those who need it. The NHS has compiled this list of mental health helplines to help with all kinds of psychological issues; from anxiety and depression to bereavement and relationship issues.
Free Thinking Therapies Mental Health Support for Key Workers
To say thank you you all our frontline workers, Free Thinking Therapies are dedicating more time than ever to improve the mental health of our key workers. We have always provided free therapy and counselling to societies most vulnerable, including the homeless, and want to extend this to help as many key workers as we can.
For a limited time we're offering 5 x 1-hour slots which can be purchased for £200. Each session gives you or your staff access to an experienced therapist, qualified in counselling, hypnotherapy neuro-linguistic programming and psychotherapy.
Limited-time package: individual sessions usually cost £55 each
If you're interested in receiving online counselling through Free Thinking Therapies for yourself or your employees, you can read more about our founder and full-time counsellor Mark Moore. Get in touch or book an appointment with us today: we'll be happy to talk you through how online counselling can benefit your mental well-being by making your tomorrow better than yesterday.